Department of  Livestock and Avian Sciences
Together with the improvement in the standards of living in developing countries, the demand for livestock products has increased dramatically in recent years.  This trend is expected to continue such that by the year 2020 the value of animal products will be equal to those from all crops. 
Sri Lanka has shown, for example, by more than 600% growth in poultry meat consumption over the last 15 years.  Clearly, there will be an increasing demand for trained personnel to serve in the animal production sector, both locally and abroad.  Such demands will be not only for primary animal production at farm level but in areas such as post-harvest handling and processing, aspects in which skills are presently lacking in Sri Lanka.  These areas include the primary and further processing of milk and meat, good manufacturing practices, quality control and inspection, packaging, storage and transport. 
There are several animal-related technologies such as animal feed manufacture and hide & skin technology in which there are no properly trained personnel available at present. In addition, the students will be exposed to the skills, knowledge and experience of scientists available in Research Institutes, Government departments, other universities and the livestock industry to supplement the teaching.  Since the university is located in an area with a high concentration of livestock farms, a strong outreach program will be developed to benefit both farmers and students.
Vision of the Department:
The vision of the Department is to evolve and establish as a nationally recognized leader in education, training and research in animals, their products, impact on the society and environment.
Mission of the Department:
The mission of the Department of Livestock & Avian Science is to guide, educate, facilitate and develop students with life skills and knowledge to become leaders and responsible citizens who can serve the public and the people who produce animals and animal products.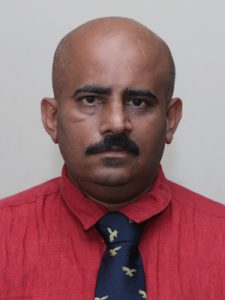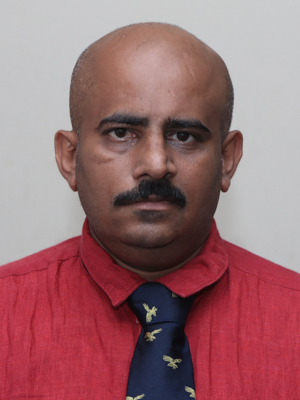 Mr. W.A.D.V. Weerathilake
Senior Lecturer, Grade I
Head of the Department
B.Sc. Agric (Peradeniya, SL), M.Phil. (Peradeniya, SL), MBA, Reading for doctoral degree (Wayamba, SL), R Ani Sci (UK)
Department of Livestock and Avian Sciences,  Faculty of Livestock Fisheries and Nutrition, Wayamba University of Sri Lanka, Makandura, Gonawila (NWP), Sri Lanka
The Livestock & Avian Science Department at Faculty of Livestock, Fisheries & Nutrition invites you to get to know our outstanding faculty and staff and current students to become familiar with our diverse programs in the animal sciences. Our departmental programs integrate science, practice and innovation to serve the immediate needs of animal industries.
Our commitment is to educate and prepare students for productive and gratifying careers in animal production and the diverse areas of animal business and industry. The Department offers a range of programmes including cattle, poultry, swine, sheep, companion animals, micro livestock, laboratory animals, zoo animals, sustainable animal production, animal product processing and quality assurance to meet the requirement of the industry and stakeholders. Our students have been well accepted in their job profiles and have consistently exceeded expectations of the corporate world.
Our goal is to assist achieving sustained economic growth in the country through animals and animal products. If you like to assist transforming country's economy and quality of life, I welcome you to be a part of our journey and we can help you to achieve your goals.
"A bachelor's degree is a promising opportunity to engage in higher studies that require a strong foundation of theoretical knowledge and advanced technical skills. Receiving my basic degree related to Food Production and Technology Management (specialized in Livestock and Avian Sciences) gave me the prospect to accomplish the two biggest milestones in my life, to pursue a Master of Science degree (Sp. in avian sciences) and a Doctoral degree in Food Science (Candidate). The bachelor's degree's knowledge, skills, and experience included a broad field of study, which I found to be a quite unique feature of our undergraduate degree program. This laid a solid ground for me to keep up with both avian science and food science study areas. Completing my fourth-year project was not an easy task, as I took care of eight kittens to study their growth performance on a novel diet. In the end, though, the hard work paid off, gifting me with hands-on experience to handle thousands of live animals during my master's research project. Further, publications on my final year research study added extra significance to my academic resume. The laboratory skills I gained during the undergraduate period and internship were a huge benefit in adapting to Canadian university research culture, where delicate technical skills were necessary. On top of that, gaining extra communication and problem-solving skills enhanced my personal and educational development as a competitive and self-sustainable graduate who can thrive in this escalating research field. I feel gratitude to the Wayamba University and especially to the Dpt. of Livestock and Avian Sciences for gearing me up for an exciting future. "
"I am confident enough to say that B.Sc. in Food Production and Technology Management specialized in Livestock and Avian Sciences degree program that I followed at the Wayamba University of Sri Lanka made me who I am and where I am today. Knowledge, skills and Attitudes that I could obtain throughout my university life made me a multidisciplinary character; for instance, within a couple of years after my graduation, I was able to secure a Marketing Manager position in the animal supplement industry in Sri Lanka and then a Farm Manager position in the egg industry in Australia. Graduating with such a recognized degree in a well-demanded field helped me migrate to Australia and secure a managerial position in no time"
"I am working as an Assistant Secretary of the University Grants Commission and the BSc Food Production and Technology Management Degree (specialized in Livestock and Avian Sciences) is one of the strongest pillars which raised me up to this position. The attitudes and skills developed within the four years and the knowledge gained have made me into a good administrator. The curricula of the degree program not only taught the theories but also to survive and manage in any field successfully."